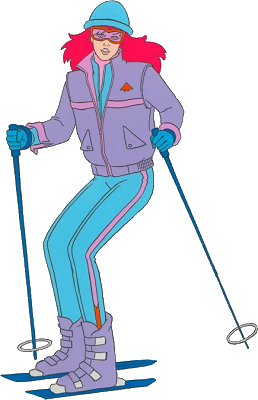 Jem was a 1980's doll line and a musical animated TV-series about Jerrica Benton, who, by the help of the holographic computer Synergy, can project a hologram over her body to become the truly outrageous pink-haired singer Jem. Only a few people know that Jerrica and Jem is the same person, Kimber, Aja, Shana, and Raya. Together they form the rockband Jem and the Holograms, to battle another all female rockband, the Misfits, and they later also face competition on the music scene by the Stingers.
This fansite is a tribute to Jem, the cartoon, the dolls, and to the people and companies that made it all happen. Here you will find in depth guides to several aspects of the cartoon, reviews of the collectibles, behind the scenes material, and other fun and interactive features.
This site was started over fifteen years ago, in the 1990's, the early days of Jem fansites on the internet. Since then, Jem's popularity has increase again across the world, as you can see by the amount of links on the links page, and the number of visits on the counters. And now in 2013, Jem fans finally have a new doll line to look forward to. These are very exciting times to be a Jem fan!
While you're here, be sure to vote in the Poll, and sign the guestbook where you can share Jem memories, post Jem want/for sale list, announce Jem links and more. Have a question? Perhaps it's answered on the Questions & Answers page.